TOTAL SOLUTION
When you want complete control over your coolers and freezers.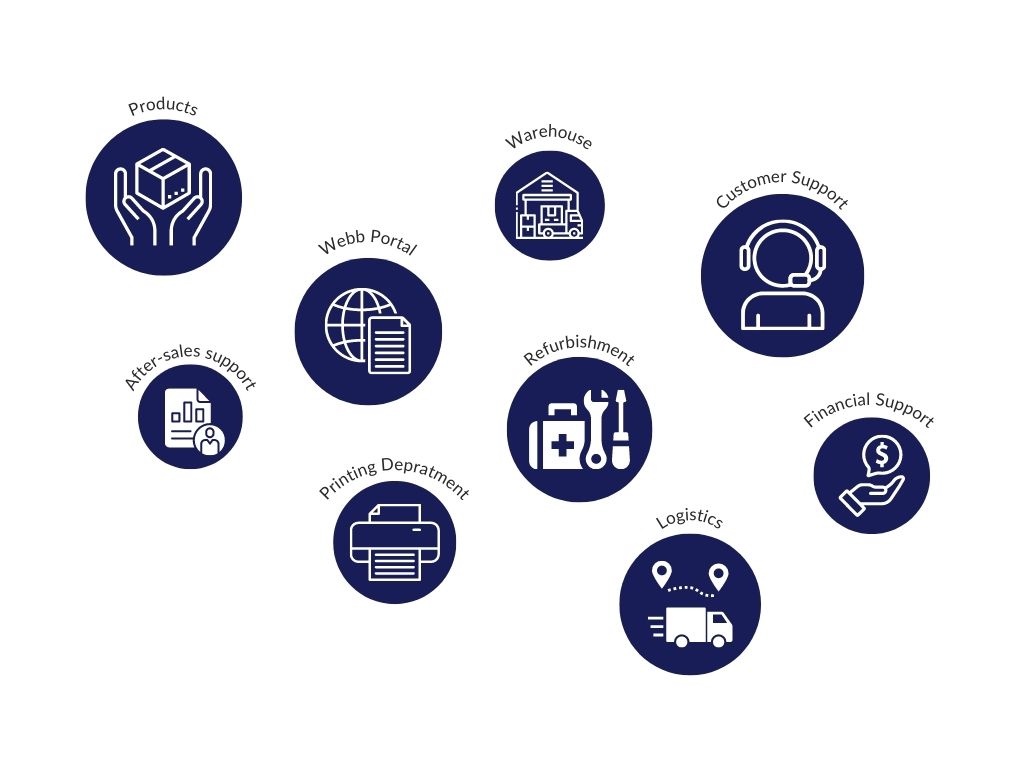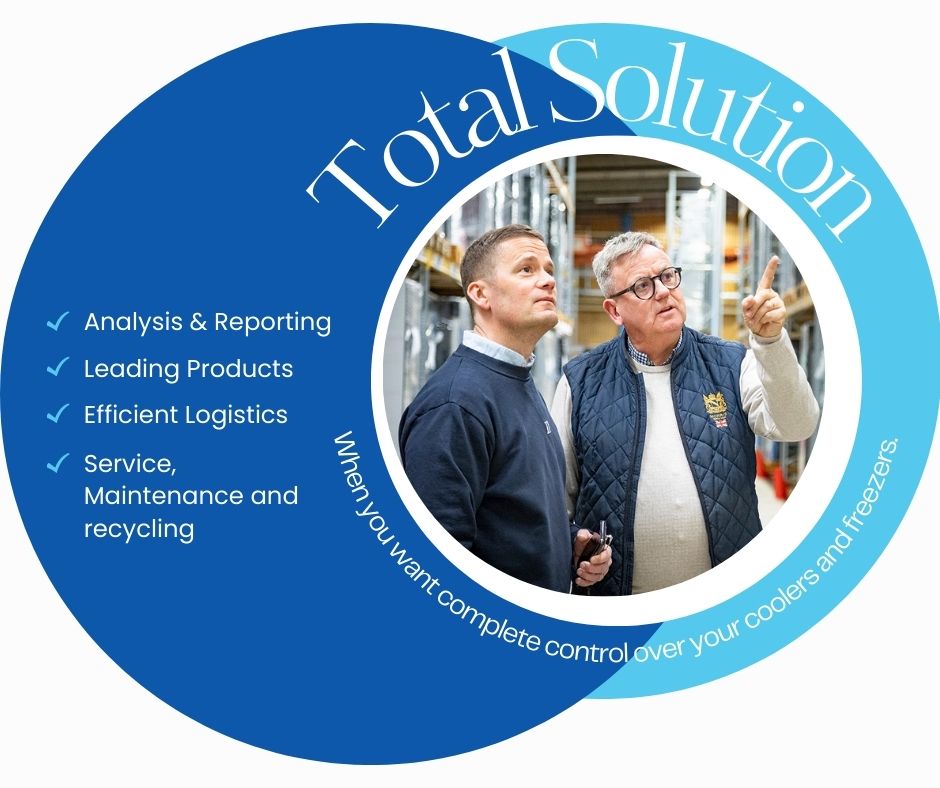 We offer you our full-function service, the NCS "Total Solution" where we take care of everything you need around your equipment. Via our administrative supportteam and via in our web portal you get complete control and status of your refrigerators and freezers. Some key details in a fast efficient way is the information around where your order is and where they products are located, when to be delivered or picked up. Also when it's time for service or refurbishment and much more.
This saves you incredible amounts of time and safeguards your ROI and helps us to process your questions in good time. But of course you can also opt just to use the service or services that you need. We will help you to find the right solution and arrange efficient handling to free time for your corebusiness which is most likely coolers and freezers.
If you have your own coolers and freezers you may need help with storage or servicing and maintenance. We provide service throughout the Nordic region even for coolers and freezers you did not buy from us and without costly service agreements.
Analysis & Reporting
You may know what you want but if not we can help you to arrive at the best product for you to arrange a good ROI. Or you may already have coolers and freezers but need storage and support with services to manage them. We can help you with analysis and reporting to find the best solution for your business.
Leading products
NCS has been working for over 15 years with the industry's best manufacturers and plants. Our strong partners along with our big stock of products guarantee prioritized fast and secure deliveries. In collaboration with NCS you get the highest quality and a well-proven and well-known standard in each market. We also offer special and project manufacturing in larger and smaller numbers if customers have their own wishes. In the vast majority of these cases we collaborate with our official partner Astecoolers in Finland who are leaders in product development and manufacturing. There are no restrictions on what we can offer in that area. This, along with serially produced standard products is often a superb mix for our customers to succeed in their markets and their categories.
Efficient logistics
NCS dispatches many thousand pallets across the Nordic region and Europe every year. With this experience we have created an efficient logistics solution and goods handling system that benefits and pleases our customers.
Service, maintenance and recycling
It is important to us and our customers to take care of purchased coolers and freezers even when the worst happens and a product stops working properly. NCS acts as a 'one-stop shop' when it comes to technical support. That means that our customers across the Nordic region report any faults to us via our web portal into our customerssupport team and we dispatch our engineers to fix the issue quickly and with the best possible quality.
Customer portal for your control
A web portal is a monitoring tool for all your new and existing products. Here you can look after your purchases, book deliveries to end customers and request support. You can order refurbishment, scrapping and also have a full history of the lifecycle of your products and can link products and contracts to customers etc. The web portal includes a logistics section an integrated e-commerce section and a section to handle other services. Of course our customer support team is available and maybe you want to "outsource" this part as many customers do and then just contact us.
Environment
NCS works with the ISO 14001 and ISO 9001 certifications since many years. We also work activelly with our production plants and partners to reduce the environmental impact of our products and services. This includes reducing energy consumption and greenhouse gas emissions or other atmospheric pollution. This also includes optimising our deliveries and managing waste efficiently. Refurbishing and and re-use are also natural stages in the lifecycle of a product.
Find out more about our environmental work: